This year at Carty Homes, we are celebrating our 30th anniversary of building homes in Sydney and I wanted to say thank you to all the people that have made Carty Homes what it is today.
I was very lucky to have Bill and David Knight who trained me so well as a 15 year old apprentice carpenter. In my early 20's Peter and Sue Coventry were our first major client and took the risk and gave me the opportunity to renovate "Kokera" which is a beautiful heritage home in Hunters Hill and marry their daughter Lisa! This opportunity led us to build and renovate some of the finest homes in Sydney and we have been fortunate to have amazing clients that have become good friends who continually recommend us.
Todd Coleman who has put up with me for nearly 30 years and gone from an apprentice carpenter to construction manager and everything in between has always looked out for me in every way although it did cost him his hair at an early age!
So many of the team make Carty homes special like Rob Fry, Glen Monteath, Michael Bee, Ross Kethel, Wade Lewis and Paul Hughes many who have been with me for over 10 years, which is certainly not the norm in business today and is a testament to a what a great team we have.
Our accountant Hector Viera and John Louth have guided me along the way and have always offered sound advice on ways to continually improve and grow.
They say that any builder is only as good as his worst subcontractor and we have been fortunate to have a great team of contractors that we have been working with us and some for 30 years.
And we couldn't do what we do without our awesome suppliers, especially Hardware General, Eaton Building Materials, and of course Hebel products and systems.
Finally it is very hard to grow a business without good family and friends to support you and a happy home life. I have been blessed with an amazing wife and beautiful children that are involved and care about the business. My friends from school and forum members from EO, YPO and now YPO Gold have always taken an interest and been around during the good times and bad times. Without everybody's help I have no doubt that we would never have achieved this milestone and all I can say is thank you to everyone.
Some favourite projects of the last 30 years
Carty Homes has had many successful projects.
These include a home at Wahroonga – built on a 3,500sqm block using traditional methods and slate roofing to give it an established look.
The Wahroonga home was such a pleasure to build. We worked closely with the owners to realise their dreams, from every little detail in the kitchen through to the slate that was chosen for the roof, with the goal being to create a home that looked like it had been around for an age.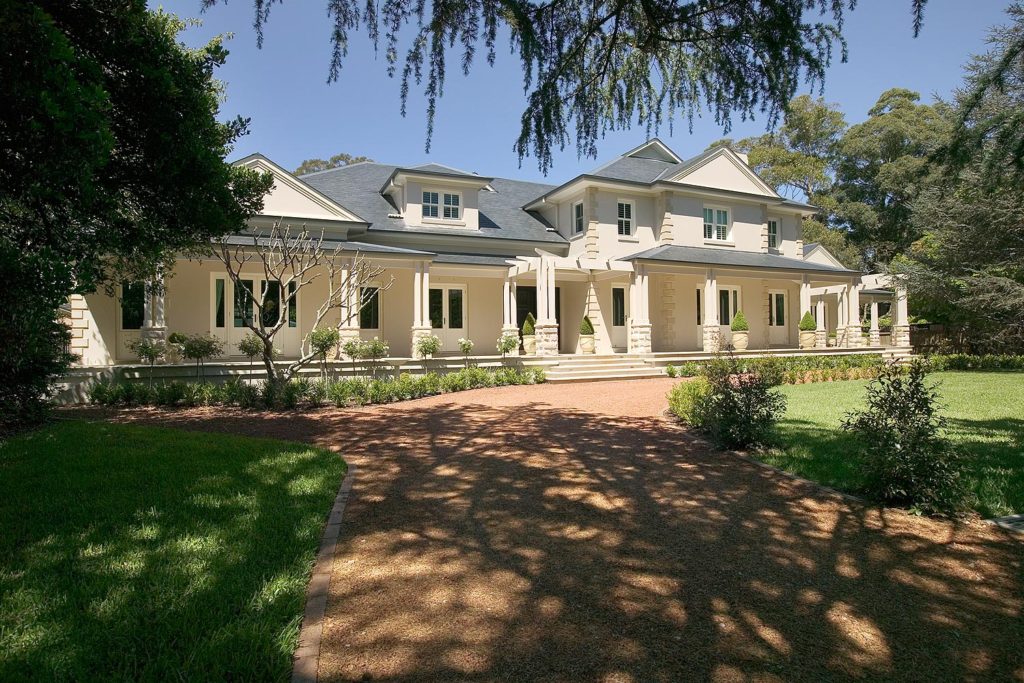 Another favourite is Carinya, which was "a ground breaking project".
The structure of the house was manufactured with large solid masonry steel reinforced panels installed by a 50 tonne crane in record time. The result is a beautiful solid energy efficient home that is comfortable to live in."
As you can see, Carty's success has been very much a collaborative effort. Many people and project opportunities have helped make our company what it is today!