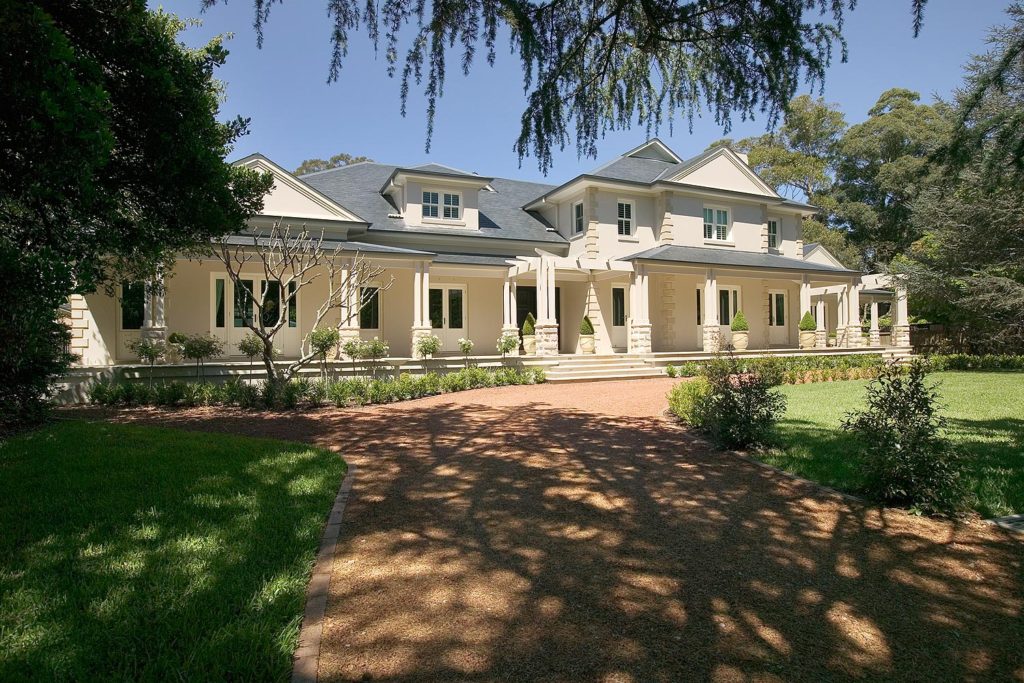 Wahroonga
A truly timeless classic home on over 3500m2 prime land in Wharoonga featuring an award winning kitchen.
This project required great care in building technique and landscaping. The concept was to create a home that would look like it had been there for an age. The building has classic lines with stone walls, slate roof and timber finishes. Outside, Carty Homes took care to leave the trees undisturbed and where possible an 80 tonne crane was used to relocate several trees including a large radius of the root system.
The home received the coveted HIA award for best kitchen project of the year and was also voted Australia's Favourite Kitchen in Australia's Favourite Home awards.
Brendan and Maria Burwood
The home was constructed using traditional building methods and slate roofing to ensure that it blended into the setting and would look like it had always been on the site.