MAKING LUXURY HOME BUILDING AN ENJOYABLE EXPERIENCE AND A GREAT INVESTMENT
Why build with Carty Homes?
Since 1990 Carty Homes has been building and renovating in the luxury residential Sydney market. Carty Homes led by Matthew Carty is dedicated to building and renovating fine homes of uncompromising quality and enduring value.
The company focus has always been on creating excellence in all that we do, we believe the building process should be a seamless positive experience.
Clients should feel confident that the entire team involved in the design and build are working together with the same vision in mind.
Our clients say they refer Carty Homes to their family and friends for the following reasons:-
The transparent business practices
The proactive problem solving
The teamwork
The shared vision
The trust & loyalty
The Carty Homes team is comprised of construction experts, led by Matthew Carty. From the moment you meet Matthew, clients feel their home is in safe hands.
Matthew cares deeply about every home and client and is involved throughout the whole process.
The company values honesty & integrity and is passionate about building the highest quality homes. Every member of the team understands that overall homeowner satisfaction is the cornerstone of the Carty Homes long-term success.
Before clients design their dream home, they want to do their homework! This generally starts by looking through magazines and the Internet, however we believe visiting our newly completed display home showcases what Carty Homes stands for "quality, great design,energy efficiency & luxury".
This architectural designed home will be open by appointment for our clients to view. We will be able to show you through the property, explain the design, construction materials and the Carty Homes process.
The Essential Guide to Extending & Renovating Your Home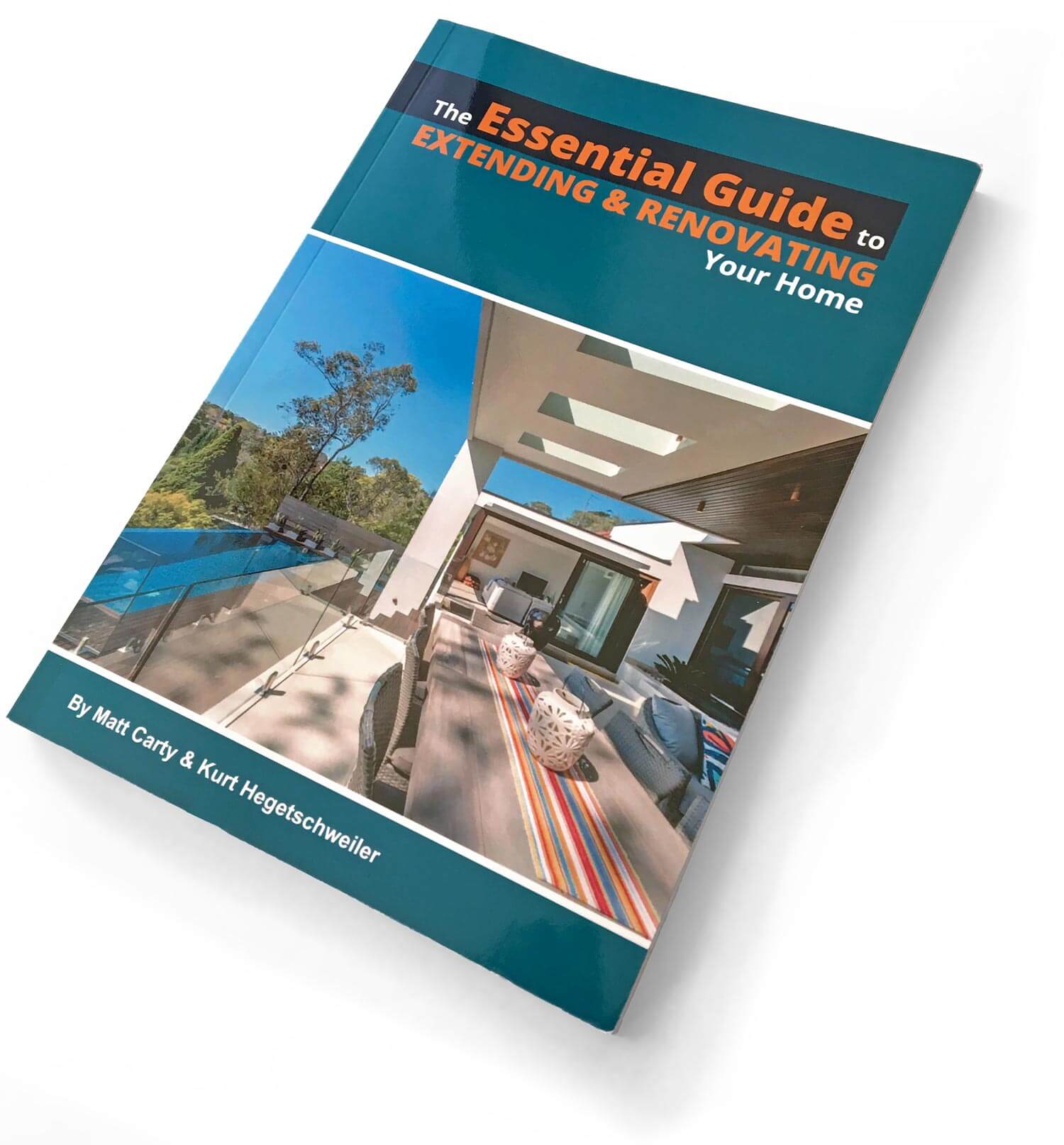 If you are considering building or renovating on the North Shore of Sydney for a limited time Carty Homes is giving away a must read book – The Essential Guide to Extending & Renovating Your Home. Regardless of your background or experience the information in this book will leave you better equipped to dramatically reduce the risks of an often complicated and troublesome build process.
Comprehensive lists of check points and guidelines
Covering the six important stages of the building process: Idea Stage, Team Building Stage, Preliminary & Quote Stage, Paperwork Stage, Process Stage and Handover Stage
30 years experience behind the concepts in this book
148 pages of advice to give you confidence in building your dream home
A few words from Matt Carty
I hope that you are inspired to build or renovate your own home by the beautiful homes that you will find here. I am very fortunate to have been able to use my passion for building to create amazing homes for our clients to live in and enjoy. Building or renovating a home is often the biggest investment of money and time that a lot of people will undertake in a lifetime.  Therefore, building with someone that you can openly communicate with and trust is the key to a successful project. I invite you to get in touch with me as I would love to be a part of the journey of building the home of your dreams.